High School Youth Group

Welcome to Youth Group
Please join us Wednesday Nights, 7:00pm - 8:30pm
Youth Minister: Brooke Bouton Ross 
Mission: Faith Formation & good fun for High Schoolers
2022-2023 High School CALENDAR
FORMS                                           RESOURCES
  Contact: Brooke Bouton Ross       Mobile Phone:  (205)-936-6555    Email: [email protected]
Instagram : Holyspirit.youth
         2022-2023 EVENT CALENDAR

"Pray, hope, and don't worry."
-Padre Pio
A LETTER FROM OUR NEW YOUTH MINISTER

Links to Fill Your Feed With God
Podcasts & Blogs
Hallow Talks, Homilies, Prayer
Catholic Art
NEWSLETTERS

Weekly reading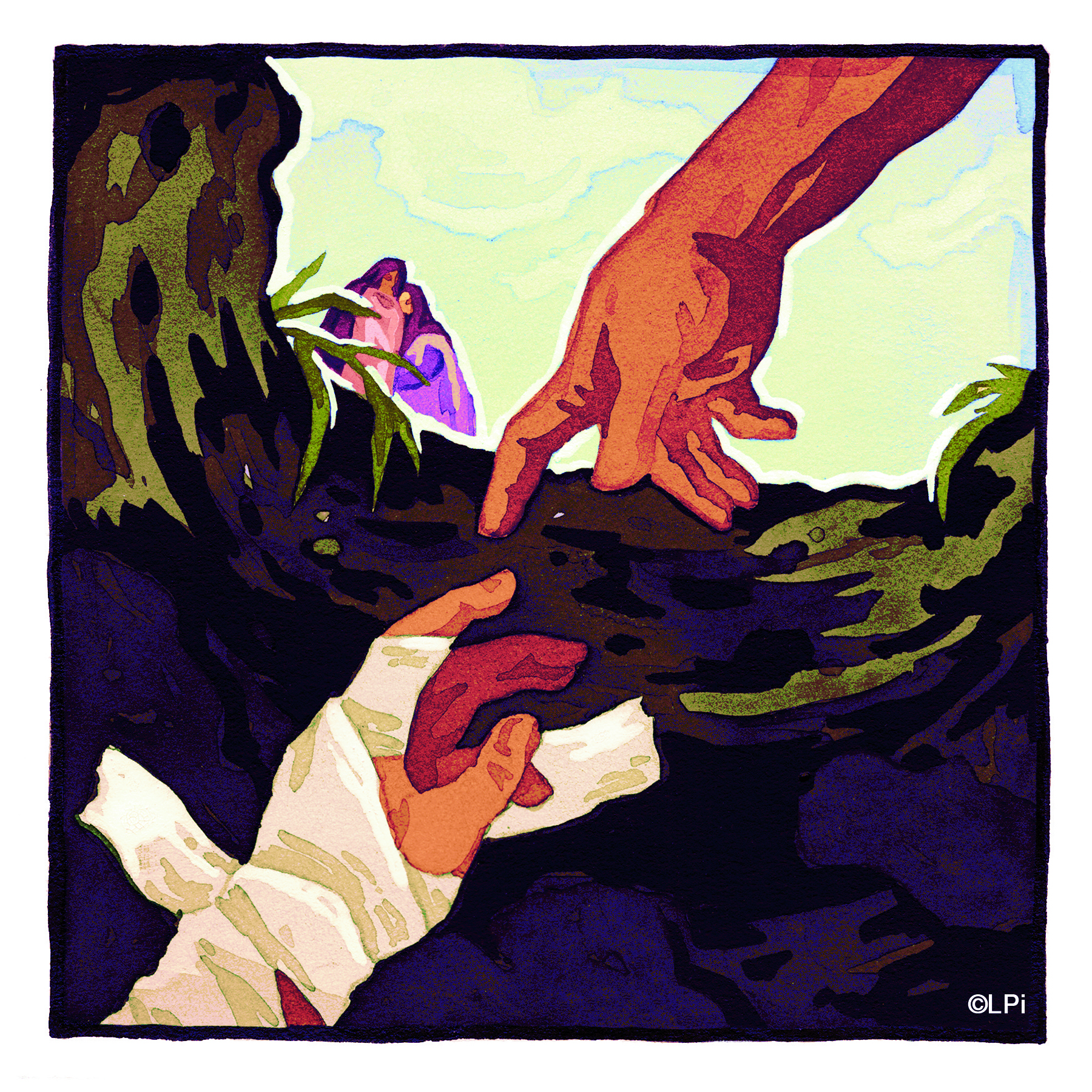 Weekly reading
Readings for the week of March 26, 2023
© Liturgical Publications Inc
Lenten Retreat 2022 @ Camp Chandler
---
ABOUT US
Youth Group is for anyone in grades 9th through 12th. Meetings are on Wednesday nights during the school year. Dinner is provided at 7:00pm in the Parish Hall followed by faith-building games and discussions that encourage teens to grow in their faith through worship, fellowship and service. We love for the teens to attend Wednesday evening mass at 6:30pm.
Worship activities include: Mass, monthly Adoration and Confession.
Weekly Activities may include: Peer faith talks, peer led discussion groups, fellowship building games, small groups, Apologetics Nights
Special Activities may include:  Guest speakers, Sports, Bonfires, Trivia Nights, Trips and Pilgrimages 
Faith Building Retreats and Fellowship may include: Archdiocese Search Retreat, ACYC (Archdiocese Youth Conference) Retreat, March for Life in Washington D.C., Parish Youth Group Retreats and Cove Crest Summer Camp.
Service Opportunities and Fellowship may include: Altar servers, Ushers, Lectors, Youth Choir, 40 days for Life Campaign, Knights of Columbus Monthly Parish Breakfast, Parish Picnic, Youth Group Yard Sale, Teen aids during Religious Education Classes and Vacation Bible School, Decorating the Church for Christmas, Living Stations of the Cross and Meager Meal hosts and clean up.
Adult Volunteers: Help is needed with food preparation on Wednesday evenings and occasional set-up and break down. Adults are also needed for small group discussions. Chaperons are also helpful for youth trips and retreats. Please inquire with me (Brooke) if you feel called to help in any of these areas. 
---
STAY IN THE LOOP!
Follow

Holy Spirit Youth Group on Facebook and Instagram

.
Fill out the form under "Resources" to be added to the email list! 
---
The Sacrament of Confirmation

Sunday Evenings
Contact: Charity Firestone, Parish Catechetical Leader, Holy Spirit Parish
Office Phone: 334-277-1989
Email: [email protected]
Offered to teens in 11th grade (per the Archdiocese of Mobile); preparation begins in 10th grade. Students wanting to be Confirmed are encouraged to attend Confirmation Discipleship Sessions here at Holy Spirit in addition to weekly Youth Group sessions where they will be given the opportunity to grow in their faith through worship, fellowship and service.
Click HERE for more information
*Parents and sponsors who are looking for ways to offer support to teens on their faith journey could attend Mass regularly with their teen and encourage attendance at Wednesday night Youth Group including participation in worship, retreat and service opportunities.